Tired of a cluttered Desktop with full of icons? You can easily categorize them and put a fence around. Fence allows you to group shortcuts, files or documents, etc. into different groups on your desktop.
What can it do -
You can double-click on your desktop anywhere do hide these groups or icons; double-click again to bring back these groups.
Use existing groups or create your own.
Drag and drop icons into appropriate groups you've created.
Benefits -
Save time easily by locating the icon you require.
Cleaner and organized desktop will keep you sane.
It's Free!
Where can I get it from -
Download it from here and enjoy an organized desktop.
You can also show off your Desktop screen and brag about it on Desktop Brag.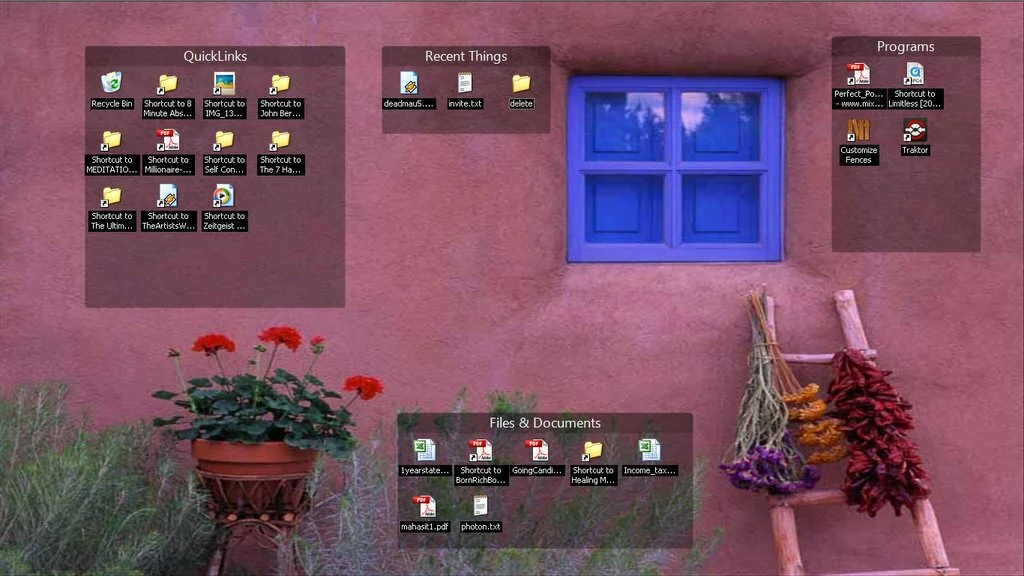 Number of Views :730