Windows usually uses a default theme or probably you could have your own custom theme to have those jazzy effects like fading menus, shadows, custom icons, etc. All of these need memory to show you the visual effects of Windows.
You can disable all of this and allow your favorite applications or your computer processing speed to perform better by using that extra memory.
Give it a try, you will notice a difference, else you can revert back to your theme settings.
What is it that happens –
This will just bring your Windows back to the old-style that does not require that extra memory to perform extra operations to show you the jazzy effects. (Fade in/out windows, smooth scrolling, sliding taskbar buttons, smooth edges of fonts, use background image for each folder, basically all visual styles)
Click Start, right-click on My Computer and click Properties.
Click Advanced and click Settings.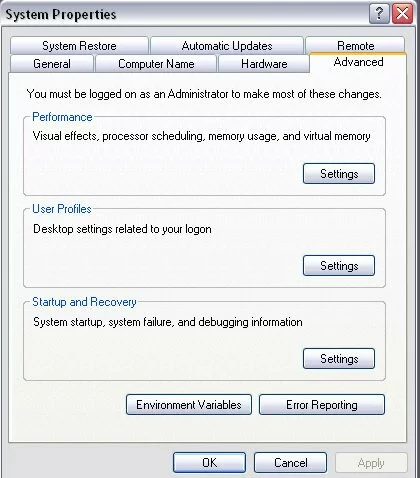 Under Custom, un-check all the boxes. If you wish to keep the Common Tasks in folders like the one below -
You can scroll down and check the option Use common tasks in folders, click OK.
Number of Views :461