You can also add yourself to Google Plus's exhaustive directory. So people could find you easily and connect with you.
I would like to know what is all this Google Plus people directory about? Before I could add my profile to it.
1. Go to Find People On Plus.
2. On the very top, click on Add Me to Directory.
3. Enter your Google+ ID and email and click Add Me.
4. Copy the link provided by Find People On Plus which is in bold and click Save.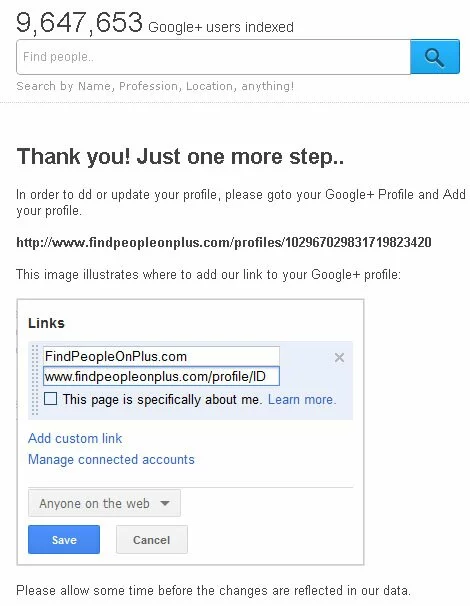 5. Now, go to your Google Plus profile and click Edit Profile.
6. Click on the Links section.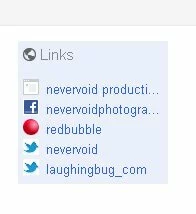 7. Click Add custom link.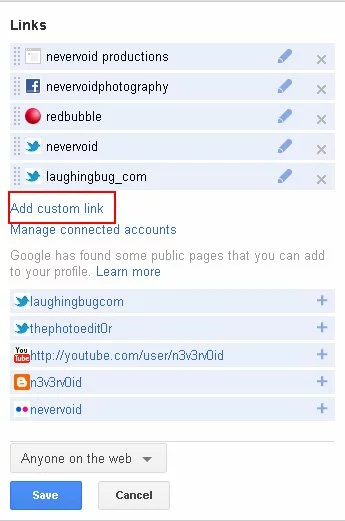 8. Type a Label and paste the link you copied from Find People On Plus in the link box.
9. Click Save.
10. Click Finished Editing.
11. You will now see your Google Plus directory link listed under your existing links.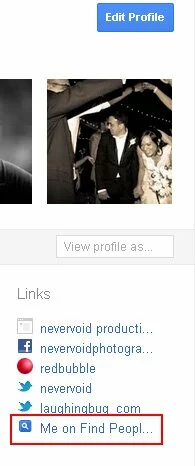 Source - Find People On Plus
Number of Views :1082