Facebook now forces it's Timeline feature onto your Facebook pages, whether you like it or not! March 30th, 2012 is the last day for you to have your old design on your Facebook page.
If you like the Timeline feature, you can publish them right away if Facebook has sent you the notification.
Publish Timeline for your Facebook Page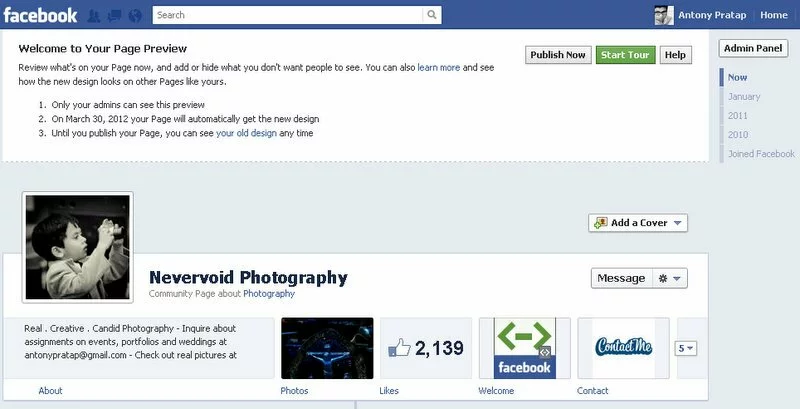 ___________________________________________________________________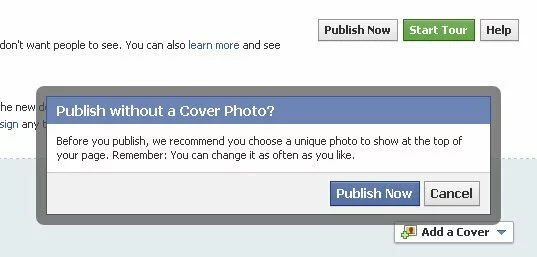 ---
 Admin Panel for your Facebook Page
You can view your Notifications, Messages, New Likes, and Insights of your Facebook Page.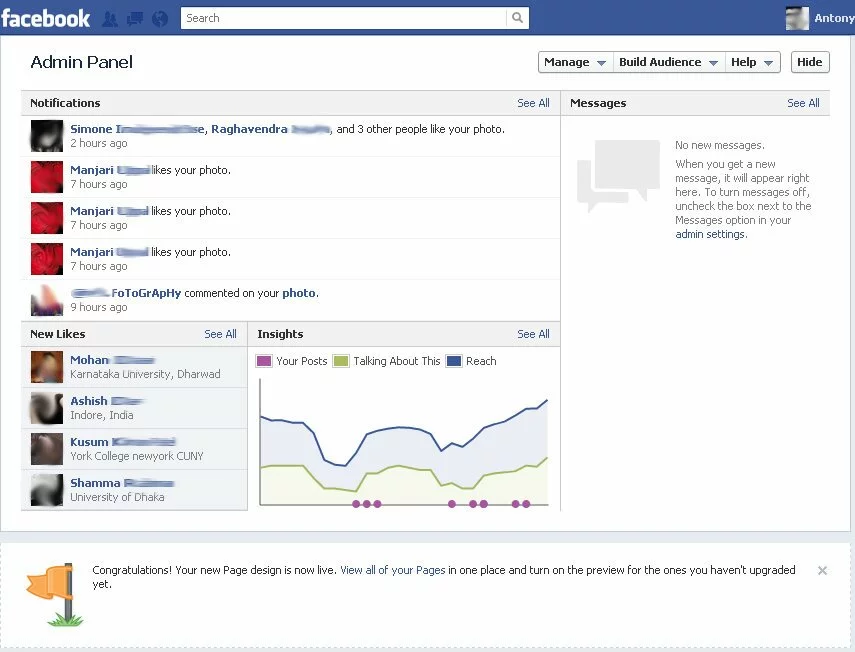 ---
 Manage your Facebook Page
On the top of your page you can use the Manage menu to edit your Facebook Page.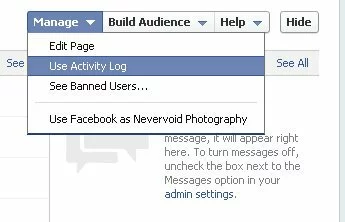 ---
Increase fans, build your Audience
Invite friends, create Ads, and Share your page.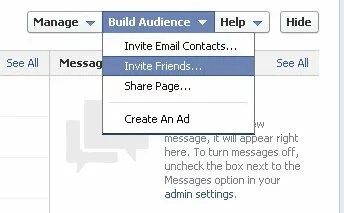 ---
 Add a Cover photo for your Facebook Page
Having a landscape photography (horizontal-style, not portrait or vertical-style) on the top of your page like the one on your Facebook profile makes your page look interesting.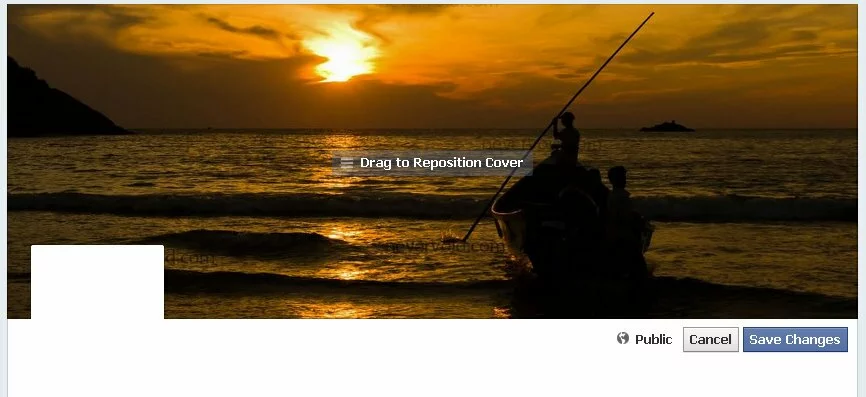 ---
Highlight a Photo on your Facebook Page Timeline
Uploaded a photo that means a lot to you? From your Facebook page on your stream, towards the right-top of the photo you shared, click on the Star icon to feature or highlight the photo.
Your photo will be now displayed in it's full size so it's clearly visible to your viewers/fans on your Facebook Page.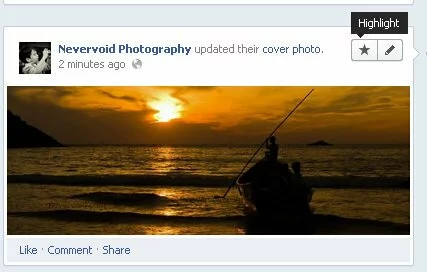 ---
 Multiple Facebook Pages
You can apply this new Timeline feature to all of your pages in one click.


---
 Show us your Facebook Page with the newly updated Timeline in the comments section.
Number of Views :1730