When you visit a person's profile on Pinterest, you can see the Follow All button under the profile picture.
If the person is not your friend, or if you do not know that person in real-life and wish to follow certain boards only, you can do so by clicking Follow on the respective boards the person has created.
If you click Follow All on the left, by default you will follow all the boards created by that person.
If you choose to select few boards of your interest, you can do so on the right.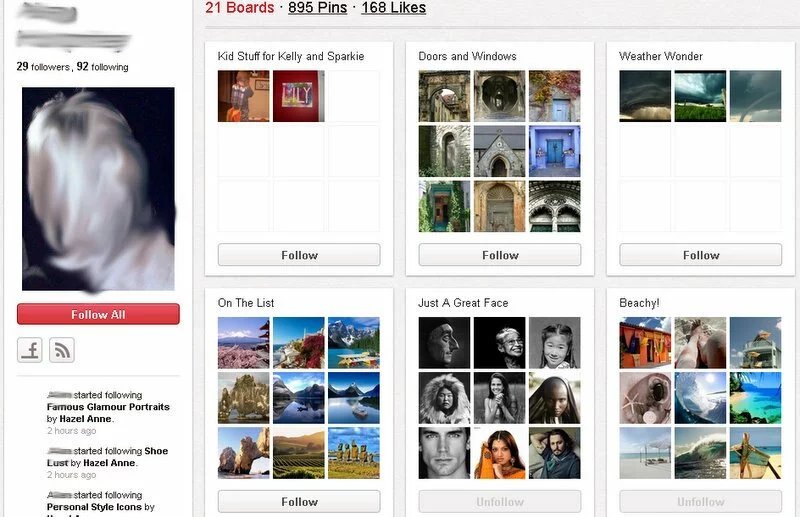 Number of Views :714