Home
Posts Tagged "social media"
Every time you get on Facebook Chat, there could be certain contacts or people whom you don't want to chat with or even appear offline (Invisible) to them. Follow these steps ...
Continue Reading →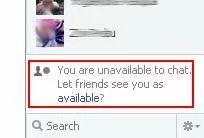 As we all know,  Facebook is changing it's interface daily to get the best usability competing with other social-networks in today's internet world. [quote_left]In case ...
Continue Reading →